Steel fiber is mainly used in the manufacture of steel fiber reinforced concrete, any method in the production of steel fiber can have the effect of reinforced concrete.Join the compressive strength of steel fiber concrete, the tensile strength, bending strength, impact strength, toughness, impact toughness and other properties can be improved greatly.Steel fiber concrete used for highway pavement, pavement, or other USES flexural strength as the design index of the structure, and steel fiber reinforced concrete corresponding collective design value of flexural tensile strength of concrete classification and using range, according to national relevant existing cement concrete pavement and pavement design norms.
How do you use the
metal fiber

can?
As a new type of composite material of steel fiber reinforced concrete, which are widely used in roads, airports, Bridges, hydraulic, military, ports, railways, mines, tunnels and industrial and civil construction engineering field, such as suitable for tensile, shear, bending strength and crack resistance, resistance to: in the strike, antiknock and fatigue resistance, seismic project performance to demand higher structural engineering or local area.
HARVEST

's flagship product, heat-resistant stainless steel fibers
Heat resistant stainless steel fiber is using the latest metallurgical technologies - melt faster quenching process, the heat resistant stainless steel melt extraction .Series products of heat resistant stainless steel fiber mixed with refractory matrix, can greatly improve the heat resistant structures of thermal corrosion resistance, thermal cycle impact and thermal abrasion resistance, heat resistance level.
(1) process flow short, cheap;
(2) quick quenching process make steel fiber with microcrystalline structure, high strength and toughness;
(3) the fiber cross section shows irregular crescent, natural rough surface, and refractory material substrate;
(4) with good high temperature strength and high temperature corrosion resistance.Heat resistant stainless steel fiber enhancement effect of refractory material, refractory material of the biggest drawback is its brittle fracture.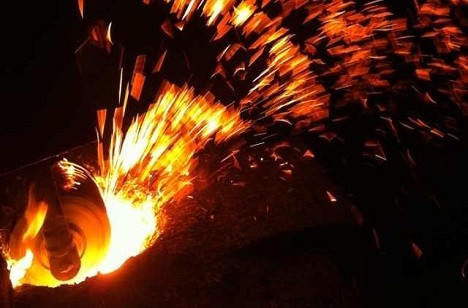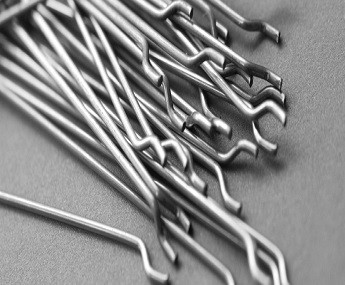 Steel fiber in today has become widely used in the world of a kind of new concrete strengthening material, its usage is as follows:
1, first the sand and gravel into the hopper
2,Let the sand and stons mix in the rotating hopper,then uniformly add the steel fibers (preferably steel fiber contents on stone), the add the cement
3, then let sand,stones, steel fibers and cement mix for abot 2 minutes in the hopper, then add water and mix for another 2 minutes
4, The mixture of steel fiber can be then loaded on a truck and transported
5, watering, laying to dao tightly solid, increases with the increasing spread, uniform thickness, proper use of steel fiber, reduce the waste products, health production
The correct use of steel fiber can make the effect of steel fiber to the maximum.
Why Choose
dalian Harvest metal fiber in china

?
We provide good service to our clients through our supreme technical capacity and the concept of customer first. Your demand for quality, aspect ratio, tensile strength ,geometry ,package , etc., will be well satisfied,and more if in need,design assistant and construction support on spot is at your disposal.
When mixing steel fibers into the matrix, it is not easy to disperse the steel fibers well so it is highly possible of the steel fibers to be balling in the mixture which will defect seriously the concrete performance. We have solved the problem by a line the steel fibers perfectly in the packages with an equipment specially developed by our engineers,the most important is to have the steel fibers well dispersed in the mixture to make the full advantage of steel fibers.
WE ARE THE CONCRETE
metal fiber

EXPERTS
Fiber-reinforced refractories are the refractory castings that can increase the strength of the refractory pouring material. The addition of fiber to refractory plastic is called fiber reinforced refractory plastic. The kinds of fiber are: ordinary steel fiber, heat resistant (stainless steel) steel fiber, carbon fiber, alumina fiber, alumina fiber and organic fiber etc. From the point of view of strengthening and fire resistance, it is now common to use heat-resistant steel fiber and alumina fiber, and the high strength refractories are made. It is not fireproof and carbon fibre is expensive, so it is less used. Organic fibers are commonly used as anti-explosion agents for dense, high-strength refractories. The varieties of fiber reinforced refractory castable, and according to the kinds of fiber, can be divided into the steel fiber reinforced refractory castable and alumina fiber reinforced refractory castable, its characteristic is high strength, good toughness, good thermal shock resistance and resistance to spalling, and in the heat treatment furnace, heating furnace, soaking furnace, the tundish slag dam, refining outside the furnace, and catalytic cracking unit of the key parts of the furnace and thermal devices, such as, the application of good technology economic results are obtained.
What is metal fiber technology in
dalian harvest

?
Harvest, Inc. bundle draws corrosion resistant alloys (i.e. nickel alloys, stainless steel alloys, Nichrome, titanium, copper, brass, bronze, etc…) to extremely small diameters. IntraMicron's fibers are typically chopped to specified length then shipped clean and dry (without PVA or other sizing) with the exception of copper, which is shipped in a dilute acidic solution to prevent oxidation. All metal fibers are custom made from a customer specified alloy then drawn to a customer specified diameter and length, during the four to five week process. Bundle drawing is more economical than single filament wire drawing for smaller diameters, but not as economical as other processes for diameters larger than 50 micron (0.0020"). So the upper bound of the process's size range (35 micron) does not indicate limited ability, but rather superiority to competing processes. The lower size bound is somewhat flexible depending on alloy choice and varies according to the corrosion resistance of the selected alloy. Extremely smaller diameters are formed from alloys with the highest resistance to corrosion (i.e. Nichrome, stainless steel, nickel)
Since the fibers are chopped while in the composite form, the ends of these fibers are protected from "hooking" which happens when fibers are chopped in tow form. After chopping, the bundling is removed, releasing the fibers, which are subsequently rinsed and dried. Since IntraMicron's fibers are chemically processed in the chopped state, the process is suitable to make nickel alloys economically. Other processes that remove the bundling alloy in the un-chopped state only function cost effectively for a smaller selection of alloys and suffer from high chopping costs. Removal of the bundling alloy or sheath (usually iron or copper) is made possible by the relative ease of dissolving the sheath in acid compared to the fibers. For this reason IntraMicron's process cannot produce fibers made from steel alloys (only stainless steel or other corrosion resistant alloys).
Contact
metal fiber

Our Belived Clients
Name:

Sophia Bi
Tel:

86-13904083560
Email:
Address:

Head Office: Rm. 1701, Vanke Bldg., 67 Tongxing Str. ZhongshanDist., Dalian 116001 China.Factory Add: Xiajiahezi Village, Gezhenpu town, Ganjiingzi District, Dalian 116035 China
Dalian Harvest Metal Fibers Co., Ltd. is a Sino-France joint venture company , a specialty in producing thermal resistant steel fibers, and steel fibers for concrete reinforcement. HARVEST steel fibers have been well adopted by a wide range of professionals, such as Metallurgy, Cement, Petrol refinery, Chemistry, Ceramics, and so on. Steel fibers have been well used in concrete construction projects, such as  bridges, tannels, high ways, airport,  power stations, industrial floors. More than 90% of HARVEST steel fibers have been used by our customers in Asia, Europe, North and South America,  Australia, etc… . HARVEST has been winning the users high praise because of high quality products and good services.